Meet interesting people and punch them in the cockpit.
---
DREDGE
Heavy unit designed to take a beating and dish one out too. Featuring many attachment slots for weapons, this robot can really ruin someone's day.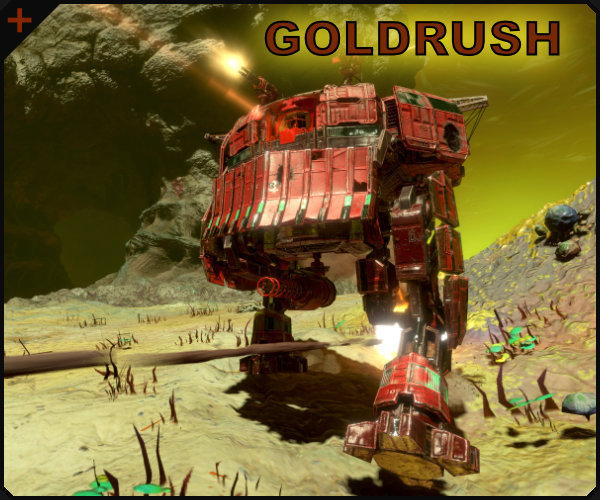 GOLDRUSH
Watch out, he's coming right for us! That cow-catcher can really put a dent in the competition.
HOPPER
Light grinder that likes to get airborne and hack away at enemies with those rock-breaking hooks!
©2018 Space Bullet Dynamics Corporation